The Already Done For You Way To
Add Watermark To PDF
Online and for FREE
(1) Click to Select the watermark you want to apply: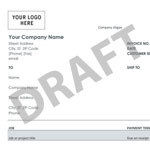 Draft PDF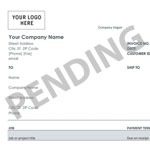 Pending PDF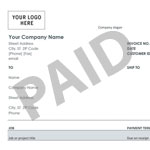 Paid PDF
Need a new feature? Contact us: easypdfgenerator@gmail.com
Help us mantain this service FREE, share on social media!
Add Watermark To PDF - Easy PDF Generator
If you are in the business world, no matter if you have a small,medium or a large business you always need to deal with PDF Documents and deal with all the workflow associated with it! That's where we saw the importance of the watermarking service, and create an online pdf watermark where you can easily choose among pre-made template like: PAID, PENDING or DRAFT watermark. We believe in improving workflows, reduce wasting time and we are ready to assist with state of the art results with a 0 dollar value.
If you want to speed up your business, feel free to use our tool and enjoy free pdf watermark! Adding a watermark to a PDF has never been so easy! We are bringing you the most uncomplicated solutions and experience, and we are ready to add any feature you need, just contact us on the about page!
Add Draft Watermark to PDF Online and for FREE
How many time have you wrote a document and you wanted to have a review from a client or from your boss? How many time that document then has been sent directly to customer? To avoid all of this, you need to mark or watermark a pdf with a DRAFT! Having the watermark in the PDF will allow you still to see the important information! Add your DRAFT watermark on any PDF file, online and for free!
Add PAID Watermark to PDF Online and for FREE
An invoice is a request for payment! Usually this document are time-stamped and records a transaction between a buyer and a seller, moreover is a way to include all your information such as: Your tax number, your contact details and the name of your business. The first time you send an invoice is usually for a request to get paid, nevertheless is a good practice to re-send the invoice when they have been paid! Now, you can easily add a paid watermark to your PDF invoices online and for free!
Add Pending Watermark to PDF Online and for FREE
Marking a document as Pending can refer to awaiting for a decision or a settlement. This can be very important to your workflow whenever you can send document and mark it as a PENDING until the approver takes action on the requisition by either approving or denying it. Applying a PENDING watermark is very easy using easypdfgenerator, just select the document you need to mark as pending, and upload to the system
Is it possible to add more Watermark?
Let's face it, there will always be situations when you need to add a new watermark, and we're here to help! The best way is to contact us and we'll be happy to provide support and add more feature into the watermarking PDF solution! Our team is able to generate a watermark and add it to any PDF available. If you can tell us your use case, we will be more than happy to give it for FREE to all the community
Is it possible to use a custom watermark?
We believe it's very important to make sure that you understand that the service of watermarking is a ready-to go service, if you have the need and the resouce to add yout custom watermark, we'll seggest you to check the page on Add stamp to PDF
Free PDF Watermark
At the end of the day, if you need to watermark a page, why you want to pay the big money when you can have a free PDF watermark using Easy PDF Generator? If you like our service, pleae remember to share it with your friend and help us grow our audience!